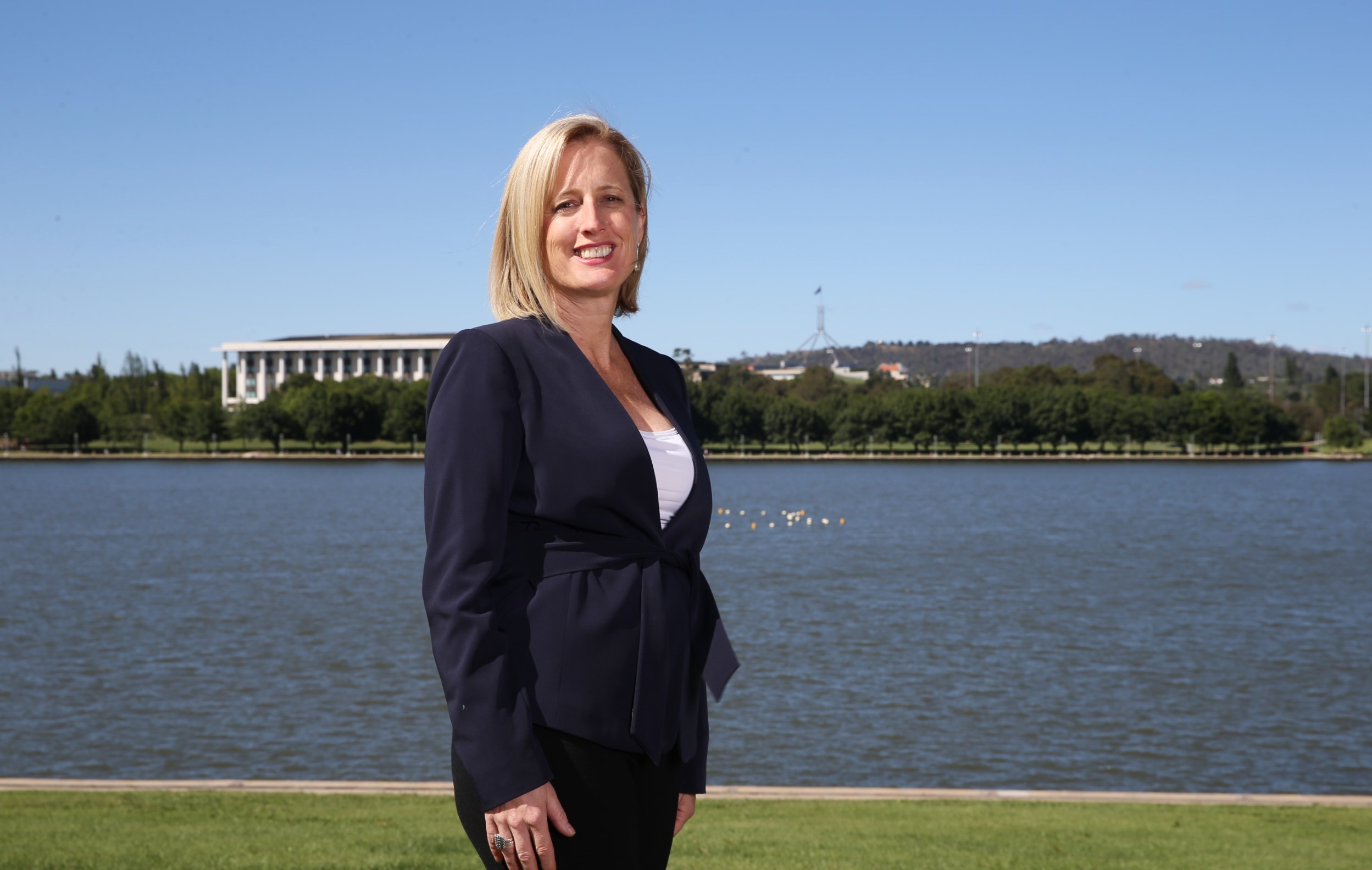 About Katy
-----------------------------
I've spent over two decades fighting for Canberrans.
Whether it was advocating for people with a disability as a social worker, standing up for the rights of public servants as a CPSU Organiser, or delivering for every Canberran as the Chief Minister of the ACT – I've made it my life's work to fight for our Territory and the people in it.
Canberra is Australia's best city, and I am proud to have lived here my entire life. I grew up in Weston Creek and I am now raising my family on Canberra's north side.
When I first put my hand up to run in 2001 there were no Labor women in the ACT Legislative Assembly. We've come a long way since then. Now we have a majority-women ACT Labor Caucus, and I'm proud to have played my part in leading the way.
That's what we do here in the ACT. We lead the way. As Chief Minister I saw Labor take on big vision ideas like light rail, marriage equality and commit to a 100% renewable energy target by 2020. And when the fights were tough, I didn't shy away. From introducing portable entitlements for low paid workers to dealing with the legacy of Mr Fluffy asbestos for hundreds of Canberra families. I took on these fights because they were the right thing to do.
It's this same approach that I've taken into the Senate and into the Shadow Cabinet as the Shadow Minister for Finance and the Public Service.
And I am only just getting started. There's a lot more work to do.
I'll keep fighting not only for the Canberra I love, but for a more progressive federal Labor as well.
-----------------------------